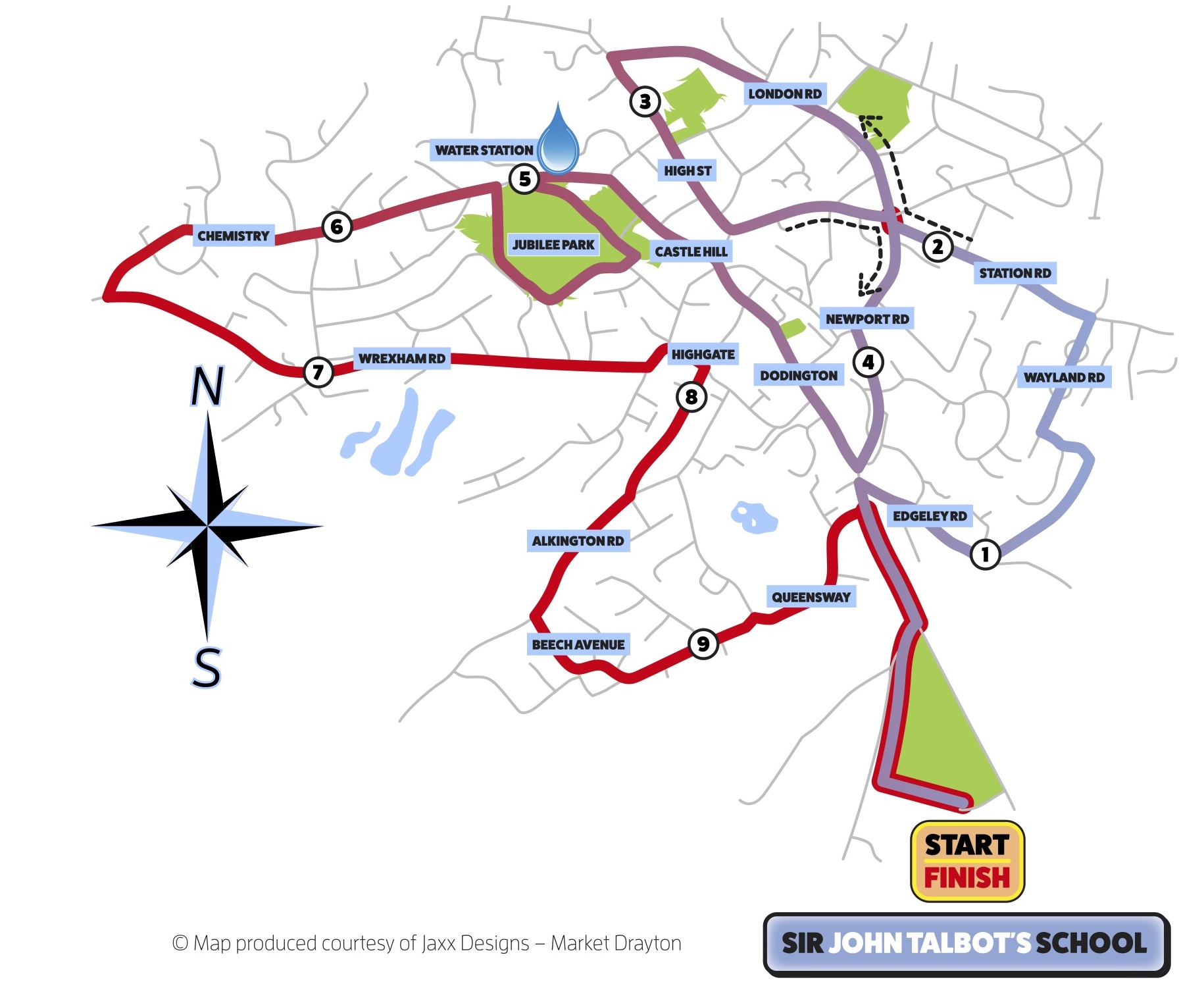 THIS IS A TRAFFIC FREE EVENT

Welcome to the 4th Sir John Talbot's Whitchurch 10K Road Race...still can't believe we are on year 4 already! We are grateful for the ongoing generous support provided by Agro Merchants (formally Grocontinental), who are the headline race sponsors for this event which is celebrating its fourth year.
The race has a full UKA licence.
Starting and finishing at Sir John Talbot's School, the course is mainly flat but we have incorporated some short hills just to keep you a little challenged! It is confined to roads within the boundaries of our historic Market Town. The Town centre, with its half-timbered buildings, bustling pubs and the imposing Georgian Grade 1 listed St Alkmund's Church will form part of the course, where we hope the residents of the Town and visitors alike, will congregate to shout, cheer and encourage all runners.The course has been finalised and is available via http://www.sirjohntalbots.co.uk/sjt-10k/ and the Sir John Talbot's School Whitchurch 10K Facebook page. It will be included in the course programme, a copy of which will be given to all runners on race day together with their race number. There will be one water station on the course with additional water available to runners at the finish. Should the weather be particularly hot on the day, additional water stations may be added.